Child and Yakima officer injured in downtown crash | News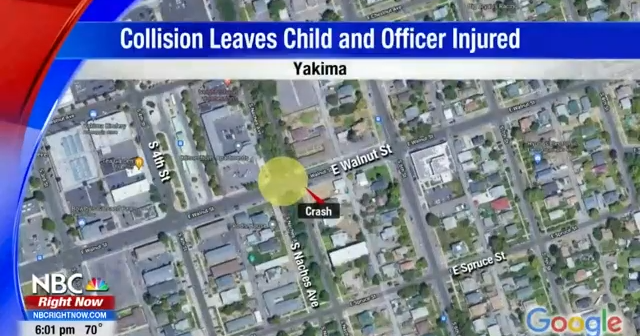 YAKIMA, Wash. –
A collision in Yakima on the morning of April 7 injured a policeman and a child.
According to Lt. Ira Cavin of the Yakima Police Department, a patrol officer spotted a stolen blue Chevrolet Avalanche around 9:45 a.m. The officer attempted to stop the Avalanche, but the driver began recklessly driving through a parking lot. to run away. The officer stopped following the vehicle.
Cavin said the driver stayed in the area, not going anywhere in particular. YPD kept an eye on, but was not actively pursuing the vehicle.
About two minutes later, the Avalanche driver blew up the stop sign on Naches Avenue and Walnut Street, according to Cavin. The car hit a van at the intersection, which then hit a YPD patrol vehicle in the same intersection.
The van was occupied by a male driver, a 5-year-old and a 2-year-old. The driver and the 5 year old are fine. The 2-year-old was taken to hospital with lacerations to his face and scalp but is expected to be fine.
The policeman was slightly injured but was evacuated from the hospital. They will have a few days off to recuperate.
The only person in the Avalanche was the driver, who suffered minor injuries. After being released from hospital, the 32-year-old was incarcerated in Yakima County Jail for possession of a stolen vehicle, hit and run, assault while driving, and evading police.