Bradford woman charged in Northgate collision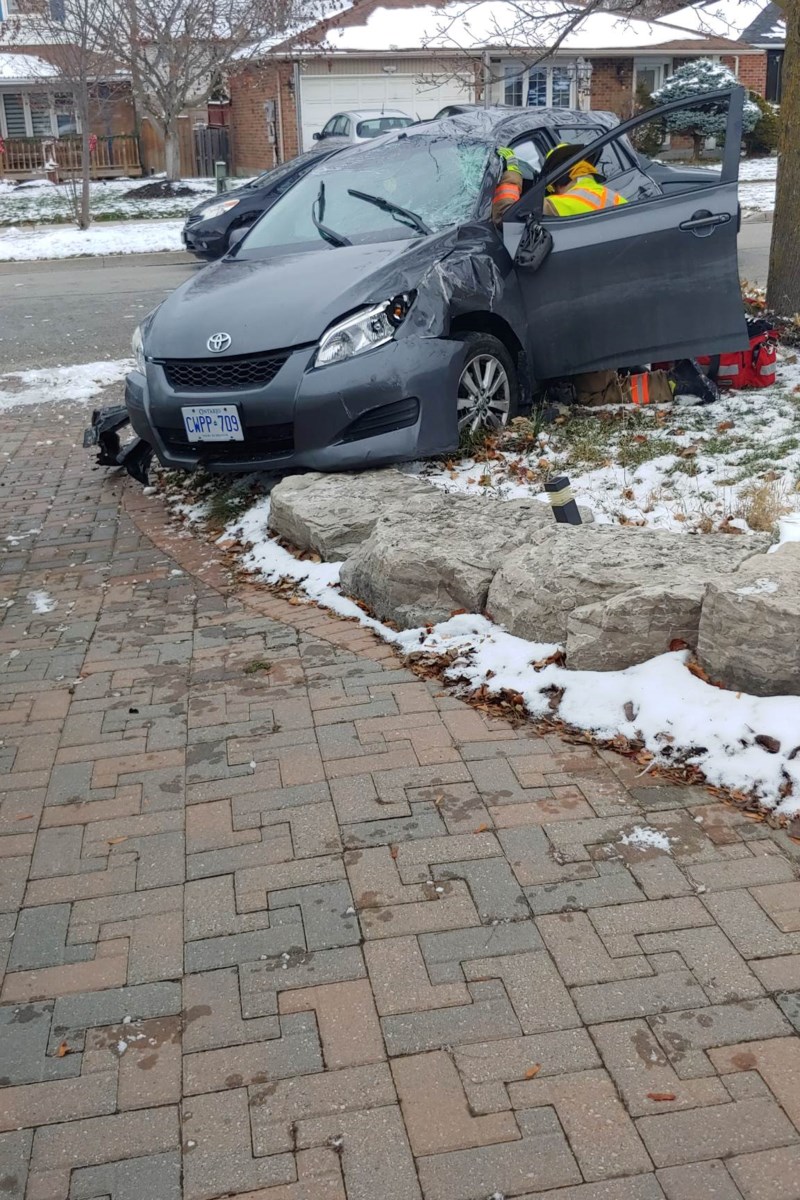 A 41-year-old Bradford woman was charged with impaired driving after her vehicle struck a parked car on Northgate Drive on Saturday afternoon.
Once at the scene, police determined that the vehicle struck a car parked in a driveway and then drove onto the lawn of a house.
Fortunately, nobody was hurt.
Mary Reed, whose lawn was affected, says the accident caused a lot of damage, with oil and debris all over the lawn and driveway.
"It hit a black SUV in my neighbor's driveway, drove across his lawn, hit a large rock and then rolled over into my driveway several times," she said.
The SUV then spun around and landed on his lawn with oil and debris left everywhere.
"If someone was in the driveway or even cleaning up the yard, it would have been awful," she said.
Following an inquest, a 41-year-old woman from Bradford was charged with impaired operation and impaired operation – excessive alcohol in the blood. His license was suspended for 90 days and his vehicle seized for seven days.
If you drink or use drugs, plan not to drive. Instead, arrange for a designated driver, arrange for transportation, take public transportation, or offer another plan that eliminates impaired driving. We are running enhanced RIDE programs for the holiday season. If you suspect someone is driving while impaired by alcohol or drugs, it is important to call 911 to report it.
From Friday November 18, 2022 to Monday November 21, 2022, the South Simcoe Police Department responded to 152 calls for service.