Collision closes the LaSalle causeway | The Kingston Whig Standard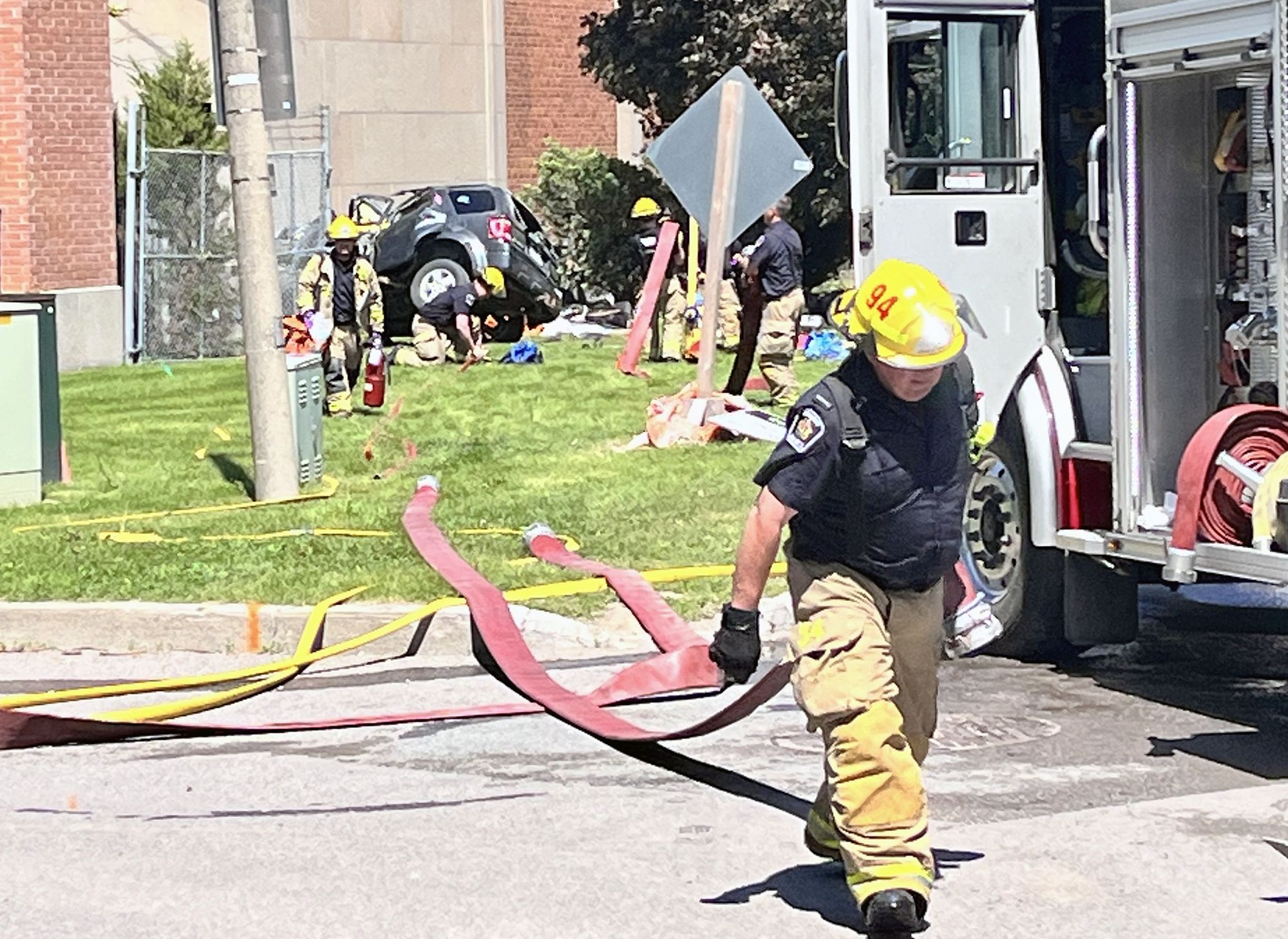 Content of the article
An automobile collision led to the closure of the LaSalle roadway on Monday afternoon.
Content of the article
Emergency services were called to the west side of the causeway at approximately 2:15 p.m., where a gray Ford Escape had collided with the rear of the Department of National Defense building, Normandy Hall, at 346 St. Ontario. Kingston Police were called to the scene. for a "vehicle accident with injuries" while Kingston Fire and Rescue responded for a "vehicle fire".
Frontenac paramedics said they transported one person to hospital from the scene.
"Please find an alternate route for the foreseeable future as the causeway will be closed to traffic while Kingston Police investigate this incident," police said in a tweet.
The LaSalle causeway has been limited to one lane since April 1 while the asphalt and concrete at the crossing is repaired. Other than Highway 401 and the small bridge at Kingston Mills, the causeway is the only connection between the east side of Kingston and downtown. Since the start of the construction project, drivers have been held up on both sides of the road for more than 15 minutes during peak hours.
"These repairs are necessary to ensure the safe and continued operation of the causeway and for the public to cross the bridge safely," Public Services and Procurement Canada said earlier this month.
Both lanes were due to reopen in early June, but this was delayed for three weeks. As the contractor was having difficulty receiving supplies in a timely manner due to Ontario-wide work stoppages at its asphalt and concrete suppliers.
scrosier@postmedia.com
Twitter.com/StephattheWhig
—with files by Ian MacAlpine