Collision with two vehicles on June 10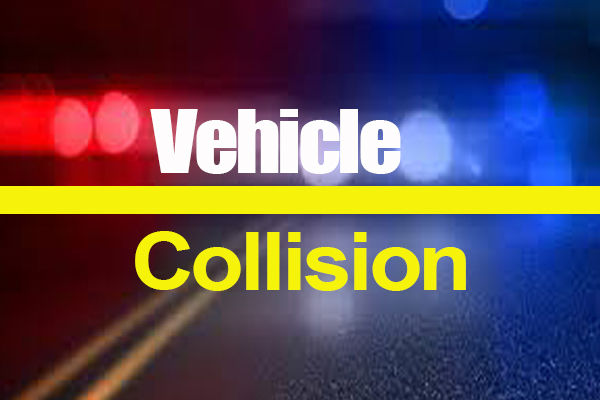 On June 10, 2022 at approximately 9:55 a.m. Sheriff's Deputies were dispatched to a collision with two injured vehicles on US 45 North at the intersection of KY 1241, just north of Mayfield. Deputies arrived to find that Fayiz Abu Safi, 38, of Mayfield, had been heading south on KY 1241, driving a 2002 Toyota four-door sedan. Abu Safi was stopped at the stop sign at the intersection above. He was preparing to cross the northbound lanes of US 45 North only to turn left onto US 45 and head south. A vehicle traveling north on US 45 North in the right lane, made a right turn onto KY 1241. As this vehicle turned, Abu Safi began to cross the northbound lanes of the US 45. With his view blocked by the right-turning vehicle on KY 1241, Abu Safi was unable to see a 2019 Honda SUV in the left lane of US 45 North operated by Candace Lind, 46 of Walnut , HE. Abu Safi's vehicle crossed the path of Lind's vehicle, striking Lind's vehicle near the rear tire on the passenger side. Lind tried to avoid Abu Safi's vehicle by turning left, but the vehicles collided anyway. The collision caused the rear of Lind's vehicle to swing to the left and the vehicle then flipped three to four times before coming to rest upright.
Lind and a passenger in his vehicle, Valerie Peterson, 52, of Walnut, IL, were both injured in the crash. Lind and Peterson were transported to Paducah Baptist Hospital by Mayfield/Graves County EMS for treatment of injuries. Abu Safi was not injured in the collision. US 45 North northbound lanes were closed or limited to one lane for about an hour and a half while the scene was clear.
Chief Deputy Jeremy Prince continues to investigate the collision. He was assisted by Deputy Sheriff John Cavin, Deputy Sheriff Zac Smith, Kentucky State Police, Mayfield Police Department, Graves County Emergency Management, Mayfield Fire Department, Mayfield/Graves County and Mayfield/Graves County Fire & Rescue EMS.
All parties involved in the collision were fastened with seat belts.
392798200
Mozilla/5.0 (Macintosh; Intel Mac OS X 10_14_6) AppleWebKit/537.36 (KHTML, like Gecko) Chrome/83.0.4103.116 Safari/537.36
b67cb4f8ec21a1f8b83b2f05b1367fa217c4eee6
1