Driver who allegedly fled the site of a traffic accident dies in another collision in Rialto | Inland Empire News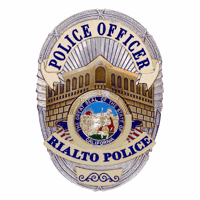 A driver who allegedly fled the site of a traffic accident died shortly after when his vehicle was involved in another collision in Rialto, according to the Rialto Police Department.
At 3:11 p.m. on June 7, police received a report of a two-vehicle collision, with one of the vehicles overturned. The driver of the overturned vehicle, identified as 42-year-old Rialto resident Daniel Montano, succumbed to his injuries and was pronounced dead at the scene. Montano was the driver and sole occupant of a red Toyota Tacoma pickup truck.
The driver and sole occupant of the second vehicle involved suffered minor injuries and was taken to a local hospital for medical attention.
Police said the initial investigation indicated Montano was actively fleeing another traffic accident that occurred minutes prior. During his flight, Montano reportedly failed to yield to a red light at the intersection of Riverside Avenue and Country Club Drive, where he collided with the second vehicle, causing his vehicle to overturn.
The investigation is ongoing, but there is evidence that Montano was under the influence of alcohol when the collision occurred, police said.
The Rialto PD is asking anyone who may have information about this incident to contact Traffic Sgt. Dan Smith at (909) 644-6025. Cookies may also report information anonymously through WeTip at (800) 782-7463, reference case #932206598.