Fatal collision on Brandenburg bypass kills teenager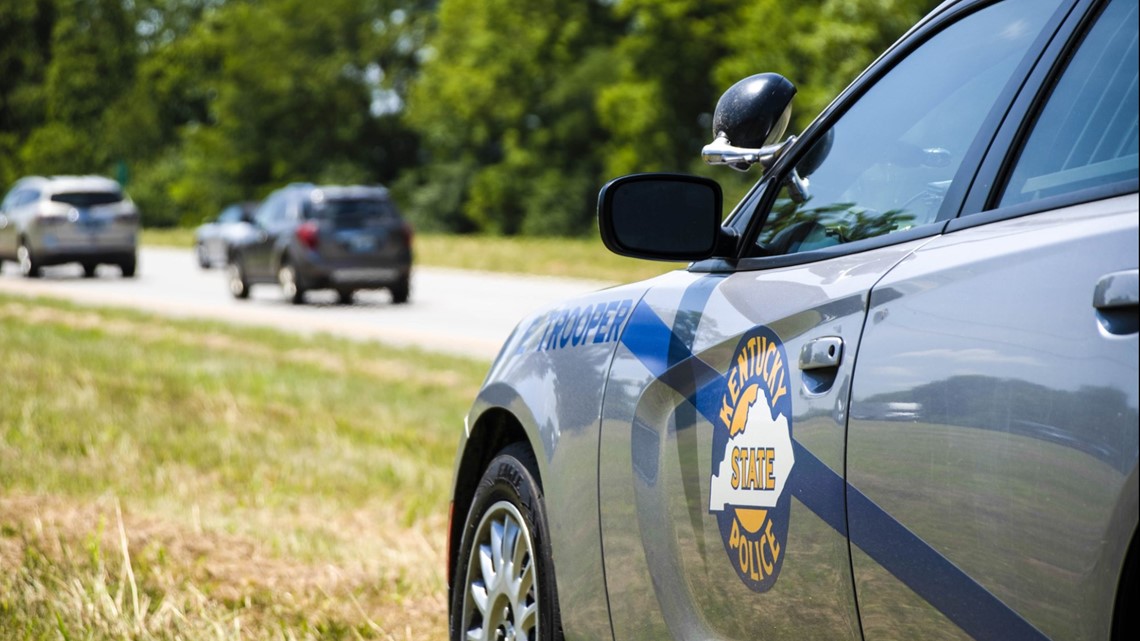 Police said the 17-year-old driver of a Ford Focus was airlifted to UofL Hospital with serious injuries. A 16-year-old passenger in the Ford was killed.
BRANDENBURG, Ky. — Kentucky State Police said a teenager is dead and another is seriously injured following a three-vehicle collision in Meade County.
Police say the crash happened near the 300 block of Bypass Road in Brandenburg, Ky., around 3:50 p.m. Friday.
According to KSP, a 16-year-old driving a 1999 Chevrolet Silverado was attempting to make a left turn onto Bypass Road when he crashed into a southbound 2013 Ford Focus.
"As a result, the Ford Focus lost control and crossed the center line into the northbound lanes," KSP said in a news release Saturday afternoon.
When the Ford Focus crossed the tracks, police say it was then struck by a 2015 Chevrolet 3500 pickup truck.
Police say a 16-year-old front passenger in the Ford Focus was pronounced dead at the scene by the Meade County Coroner's Office. The 17-year-old driver of the Ford was airlifted to University of Louisville Hospital with life-threatening injuries.
Another Ford Focus passenger was taken to Baptist Health Hardin by private means with non-life-threatening injuries.
The 48-year-old man driving the Chevrolet pickup truck was transported to Harrison Memorial Hospital in Indiana with non-life-threatening injuries.
KSP said the teenage driver and two passengers in the Chevrolet Silverado did not report any injuries.
Part of Bypass Road was closed for four hours on Friday while police investigated the collision. KSP said its investigation is still ongoing.
Make it easier to update with more stories like this. Download the WHAS11 News app now. For Apple or android users.