Four injured in multi-vehicle interstate collision near Hernando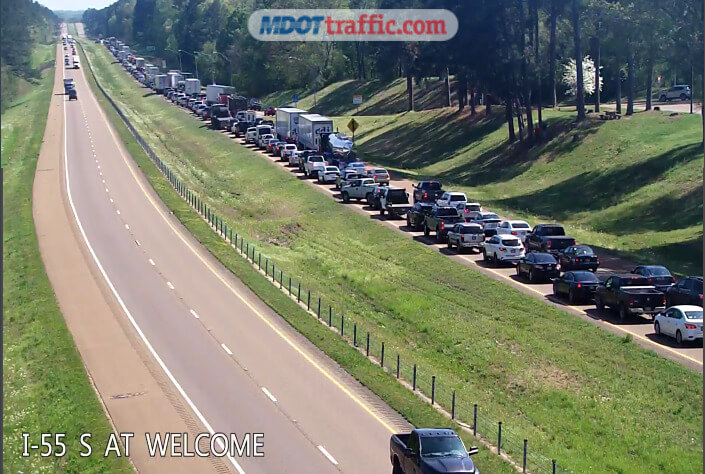 Mississippi Highway Patrol (MHP) officials released information regarding a multiple-vehicle crash on I-55 Wednesday afternoon that stalled traffic for several hours and injured four people.
Four vehicles were involved in the accident which is still under investigation, according to the MHP. The cars involved were driven by Mary S. Freeman, 33, of Senatobia; Christopher L. Loney, 20, also of Senatobia; Taylor R. Holland, 32, of Hernando; and Renisha E. Ratliff, 42, of Grenada. All four vehicles were traveling south of I-55 when the crash occurred.
According to the MHP press release, the Freeman vehicle collided with the Loney vehicle, causing that car to hit the Holland vehicle, which resulted in the Holland car hitting the Ratliff vehicle.
As a result, Freeman, Holland and Ratliff were all taken to hospital with what were described as "moderate" injuries. Loney was treated and released at the scene.
The crash set back southbound lanes in the Hernando area north of the crash scene for hours until the scene could be cleared.