Liability in the event of an accident with automated vehicles? Accountability is murky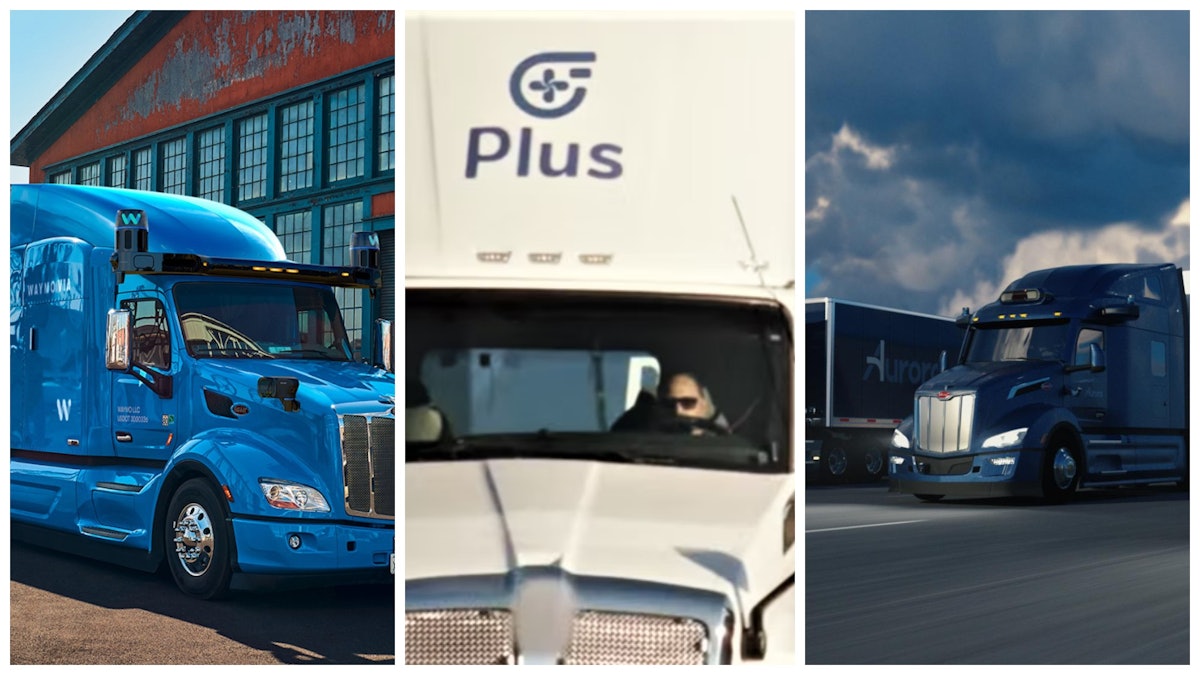 Given the litigation activities of plaintiffs' attorneys with respect to truck accident lawsuits, a panel convened at the Truckload Carriers Association's Truckload 2022 conference last week in Las Vegas provided some insight into who would be the primary target of litigation in accidents. involving possible future platforms driven largely by automated systems.
In the opinion of Wiley Deck, former head of the Federal Motor Carrier Safety Administration and now vice president of government affairs with autonomous systems developer Plus.ai, post-crash litigants would target not just trucking companies, but also companies like his and trucks. manufacturers. "Everyone is responsible," Deck said bluntly in response to a question from discussion moderator Dave Williams of Knight-Swift.
"That's the simplest answer, because that's who the trial attorney will go after," Deck explained, predicting an "exponential increase in liability lawsuit exposure" for truck manufacturers, given that they simply do not experience a high standard compared to road carriers. large and small considered together.
Deck was betting his own company and others like it would be a target. "The OEM chose us" as their technology partner "and sold this vehicle" to the motor carrier. Since on-board vehicle systems are likely to be responsible for driving autonomous platforms of an uncertain future, OE exposure "will be exponentially greater than it is now. … If j was an OEM, I would have reservations."
[Related: How a plaintiffs' attorney shop works — and how to play defense work it]
Deck was joined on the panel by representatives from Waymo, owned by Google's parent company Alphabet, as well as technology developer Aurora. "Control where these [future autonomous] vehicles are allowed to operate" could turn into a strategy to mitigate liability risk, Deck said in reference to Texas tort reform legislation, which should limit the size of so-called "verdicts nuclear".
For his part, however, Charlie Jatt, head of trucking marketing at Waymo, disagreed that increased liability exposure for truck manufacturers was inevitable. "We stand behind our technology, period," he said. "Our lane is pretty clear. We drive the vehicle" as a technology provider. "To the extent that there is an incident related to the operation of the vehicle, we are behind it."
The liability situation, Jatt reasoned, might only be likely to be nuanced where there is evidence of motor carrier maintenance negligence. The "Waymo" business model [is] make [technology] available to carriers like you anything you can buy and use in your business," Jatt said. "Most of the driving duties will fall to Waymo. Part of this may depend on how well you have taken care of this asset. That's where some of that nuance can seep in."
Jatt felt that the current post-crash litigation environment presents far more nuance and risk than is likely to be the case if fully autonomous vehicles are in play. "Right now, if a truck driver involved in an incident," he said, questions arise as to the conditions the driver was put in: "Were they overworked? How were they trained? Carrier liability is blurred with driver performance.The line becomes a little clearer with autonomous development.
Aurora's vice president of truck programs, Dima Kislovskiy, agreed with Jatt, to some extent, on the issue of accident liability. A self-contained system "crashes can happen," of course, he noted, but pointed to a "very close partnership with an OEM, … get really good requirements on what their platform is supposed to support as a way to better define the responsibility/obligation line between the parties.
"It's about setting the line in a very dramatic way," Jatt said.
However, it could be some time before the actual tests of the liability issue are numerous enough to assess. The difficulty of achieving self-driving development – "you're literally trying to teach a stone how to drive a truck," Kislovskiy said – means that it's likely to be a long time before the driver's move from the in-cab controls takes hold. occur in any meaningful way.
[Related: Behind the wheel with 'autonomous driving' start-up Plus' safety driver Ruben Cardenas]
"On the road today, what you see are specially trained test riders … sometimes hauling real cargo in commercial applications," Jatt said, "but we're about to start seeing a more commercial deployment." He stressed, however, that "this technology is still very early in its development".
The three vendors represented on the panel sought to reassure today's active CDL drivers in long-haul applications that moving operator positions is not in the cards for the foreseeable future, although that all three are clearly working towards the elimination of the human operator. with an autonomous system called "Level 4".
Each of the panelists highlighted improving safety as the No. 1 goal in their pursuit, with Kislovskiy emphasizing that continuous improvement is the reality of how their software system learns: "The collective experience of our fleet is leveraged in every system we deploy. … We might have a new situation," but after a test vehicle encounters it, "later versions of the software have the benefit of being trained with that scenario in mind. He is truly the most experienced driver" anywhere.
Yet the current state of affairs is such that there is still no substitute for the quick-reacting creativity of the human mind. "If you just got into trucking," Deck said, "you can retire as a truck driver, if you want. This industry is so diverse, so vast — we're talking millions of trucks in right now. . . . . How quickly can OEMs replace all these trucks?"
It will be several "years before we see large amounts" of automated vehicles on the roads, Deck believes.
Jatt did, however, caution the development speed discussion. "Can any of us really predict how this is going to turn out?" He asked. "Well no."
[Related: Over-the-road reality creeps toward 'automated future'?]