Tesla S catches fire 3 weeks after collision caused major damage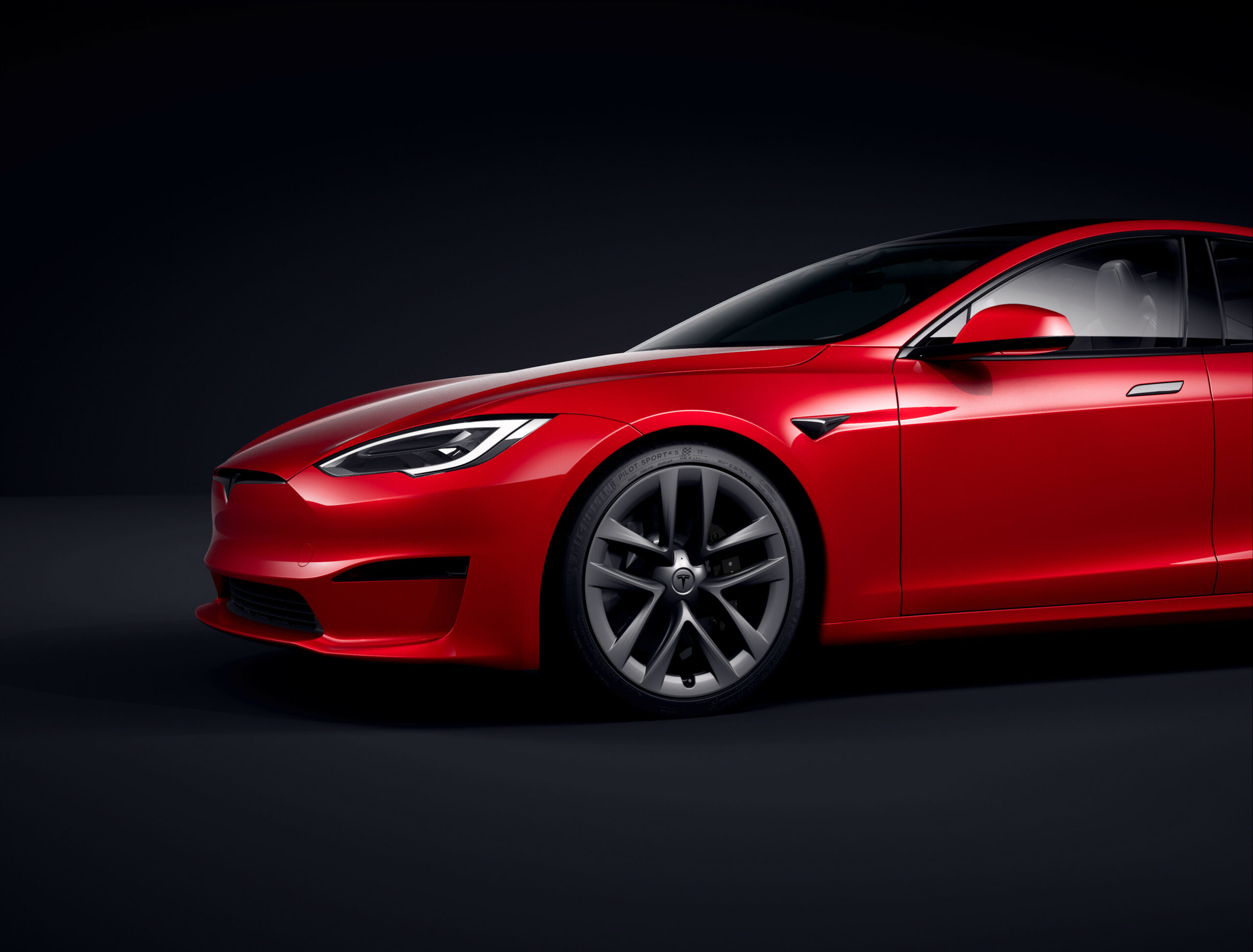 A Tesla Model S caught fire in California last week as it sat in a wrecking yard awaiting dismantling, three weeks after being involved in a crash. The incident is an example of why repairers need to be aware of electric vehicle (EV) fire hazards and safety precautions, which can vary from OEM to OEM.
Tesla's 31-page Model S Emergency Response Guide (ERG) for model years 2016-2021 indicates that vehicles should not be immersed in water to extinguish or cool the battery once on fire. However, Sacramento Metropolitan Fire District firefighters did just that, according to an article on the agency's Instagram.
"Vehicle was fully involved in the fire upon arrival and took significant time, water and off-road driving to extinguish," Metro Fire wrote. "Crews extinguished the fire, but the car continued to reignite and gasse in the battery compartment. In conjunction with on-site wrecking yard personnel, the Tesla was moved to the side to gain access to the battery compartment below.Even with direct penetration, the vehicle would still reignite due to residual heat.
"Crews and personnel on site then created a small pit, placed the car inside and filled the pit with water effectively submerging the battery compartment. The pit ultimately reduced the total amount of water needed, estimated at 4,500 gallons, and limited the runoff of contaminated water. The vehicle was completely extinguished and no injuries were reported.
Tesla recommends the following, in part, if the high voltage battery catches fire, is exposed to high heat, or generates heat or gases:
"Use large amounts of water to cool the battery. It takes approximately 3,000 to 8,000 gallons (11,356 to 30,283 liters) of water, applied directly to the battery, to completely extinguish and cool a battery fire; always establish or request a supplemental water supply early. If water is not immediately available, use CO2, dry chemicals or other typical extinguishing agent to fight the fire until water is available. Note: Tesla does not recommend the use of foam on electric vehicles.
"If safety permits, raise or tilt the vehicle for more direct access to the battery (see Chapter 2). Water can be applied from a safe distance ONLY if a natural opening already exists (such as a vent or collision opening). Do not open the battery for the purpose of cooling it. Tesla does not recommend placing the vehicle in a large container filled with water.
This draws attention to the importance of always following repair and storage procedures provided by OEMs. Tesla warns in its Model S ERG that battery reignition can occur after a fire, so it's best to store vehicles outdoors a safe distance of 50 feet from other vehicles and structures. It is also important to note that when a Model S is involved in a fire, the entire vehicle should be considered energized and anyone who touches it is at risk of injury so full PPE, including a device autonomous breathing (ARA), essential, according to the ERG.
Although the June 13 fire was the agency's first Tesla fire, Capt. Parker Wilbourn told the Washington Post they are gearing up to fight more electric vehicle fires as the popularity of the vehicles increases.
"It's a whole new animal for firefighters," he told the Post. "We are always trying to understand the [electric vehicle] fires."
The National Transportation Safety Board (NTSB) has also focused on OEM emergency response measures. The council has asked 22 automakers, including Tesla, to update their emergency response guides (ERGs) to include vehicle-specific information for fighting high-voltage lithium-ion battery fires in electric vehicles. . However, only eight – Honda, Hyundai, Mitsubishi, Porsche, Proterra, Van Hool, Volkswagen and Volvo – have completed their updates. Tesla and 11 others (BMW, BYD, Stellantis, Ford, General Motors, Gillig, Kia, Mercedes-Benz, Nissan, Subaru and Toyota) reported they were "making progress" on milestones identified in the board. . recommendation. Nova Bus Corp. and Karma Automotive did not respond.
In February, State Farm filed $1.27 million subrogation claim against Tesla, claiming that a "design or manufacturing defect" in a 2016 Tesla Model S sparked a fire that severely damaged a couple's Carmel, Indiana home in 2020. The parties appear work toward a settlement, based on the mention in the court documents of a settlement conference.
PICTURES
Featured image: Tesla Model S (provided by Tesla)
Share this:
Related