The Blotter: Collision results in vehicle overturning on River Rd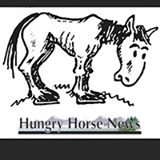 November 15
A student on a school bus needed medical attention after suffering chest pain, difficulty breathing and a migraine on the way to school.
November 16
Police helped in a domestic dispute between an engaged couple, the man just wanted his work laptop back. A landlord reported a burglary on 10th Street.
November 17
Medical units responded to an accidental overdose on Diane Road involving prescription drugs and alcohol. A medium-sized black and white collie with a red bandana was found at a residence on 14th Street, the dog was later taken to local police.
November 18
A truck boned and overturned a vehicle parked on River Road early in the morning, medical units responded to two injuries. An elderly grandma left her debit card at an ATM and reported that someone else was using it. Report of someone shooting cats with BB guns at a residence on Crescent Drive.
November 19
An argument broke out at the Blue Moon after a man saw someone trying to steal his dirt bike from the parking lot. Two drivers were seen yelling at each other at the intersection of Highway 2 and Highway 40 after one car cut into the other, the cut person allegedly had a gun. Report of a stolen vehicle that resulted in a police foot chase of the suspect near the Kokanee Bend fishing access. Report of a paintball gun run on Riverwood Lane.
November 20
Police responded to a felony warrant at the Blue Moon Casino.
21 November
Report of loose nails all over the road at an intersection on 13th Street. Police approached a white station wagon in a park on 9th Street, the suspect was sleeping in the parking lot due to home issues.