What does liability insurance cover?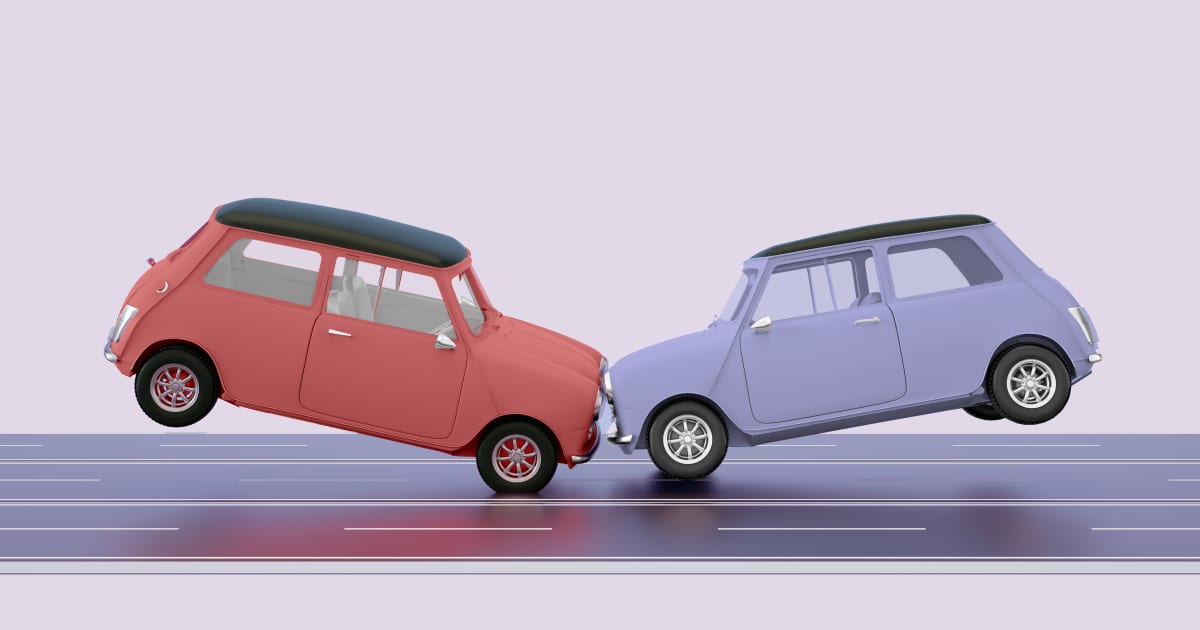 No one expects to be responsible for a catastrophic event that injures someone else or their property, but it does happen. And that can be expensive.
This is where liability insurance comes in. Instead of dipping into your own savings or paychecks to cover someone's medical bills or repairs, your insurance company takes care of it.
"It's really about taking a small amount out of your pocket to transfer the risk to someone with a much bigger pocket, an insurance company," explains Damon Winter, a financial advisor based in Lake Oswego, Oregon. Liability coverage is built into home and auto insurance policies, but there are other areas where you might also need coverage.
Here's what you need to know about the different types of liability insurance, what each covers, and how much it costs to be fully protected.
Types of liability insurance
Liability insurance can be divided into three categories: personal, professional and commercial.
1. Personal liability insurance
If you own a home or drive a car, you already have liability insurance. An integral part of home and auto insurance policies, liability insurance saves you from paying for someone else's injury or property damage in the event of an accident. Sometimes the insurance company will pay even if it's not your fault.
Take home insurance, for example. If a visitor is injured on your property, whether in the pool, at a party, or because your dog has bitten them, you could be responsible for their medical expenses. But since you pay for insurance, the insurer covers it.
Liability coverage under a home insurance policy is broad. It also usually pays for legal defense costs if you are sued by the injured person, as well as their wages if they are unable to work, court-awarded damages for pain and suffering, or funeral expenses if the injury resulted the death. It can also cover legal costs if you are sued for defaming someone, whether or not it happened in your home.
With auto liability insurance, your insurer pays for the victim's medical expenses, lost wages, legal settlements, or property damage when an accident is your fault. But depending on the type of car and the severity of the injuries, this can add up quickly. You are responsible for paying all expenses beyond your coverage limit.
2. Professional liability insurance
Professional indemnity insurance covers small businesses or individuals who offer advice or services, such as accountants, financial advisers, doctors and lawyers. Otherwise known as errors and omissions insurance, it covers legal defense costs when a professional is sued by a client or patient, and settlement costs if found liable.
"Basically, it protects you from dissatisfied customers," says Mark Friedlander, spokesperson for the Insurance Information Institute.
3. Professional liability insurance
There are several forms of professional indemnity insurance. It generally protects the financial interests of a business and its owner against claims for bodily injury and property damage from employees, contractors or customers. Manufacturers often have product liability insurance, for example, which pays for legal defense costs and any court-awarded settlements if a product fails causing personal injury or property damage.
What coverage do I need?
Personal insurance policies come with a minimum level of liability coverage, but you can — and often should — buy more, says Winter. Raising your limits will usually result in a higher monthly payment, but a bad liability claim could "crush" you financially, he says, so the protection is worth the extra cost.
Motor vehicle liability insurance
States set minimum auto insurance liability requirements for drivers, which are divided into three parts:
Bodily injury limit, per person:

How much the insurer will pay for the medical expenses of a single person when injured in an accident caused by the insured. Also includes legal fees if the policyholder is sued by the victim. According

Data

on insurance comparison site The Zebra, state minimums range from $15,000 to $50,000.

Limit of bodily injury, per accident:

The combined amount the insurer will pay for medical expenses for multiple people injured in one at-fault accident. State minimums range from $30,000 to $100,000.

Property Damage Limit:

How much the insurer will pay for replacements or repairs to other cars or physical property (a lamp post or fence, for example) that are damaged in an at-fault accident.

State minimums

range from $5,000 to $25,000.
Friedlander says most insurance professionals recommend that drivers have annual auto liability coverage of 100/300/100, which means $100,000 bodily injury coverage per victim, $300,000 coverage bodily injury per accident and $100,000 property damage coverage.
It's possible to buy liability-only car insurance, but that means you don't have cover for damage to your own car in the event of an accident. A liability insurance policy only with 100/300/100 coverage can cost between $42 and $84 a month for a single 30-year-old man driving a Honda Accord, according to The Zebra estimates.
Keep in mind that these prices are samples; your individual driving record and location, among other things, determine how much you pay. Plus, adding comprehensive and collision coverage — the part of your policy that pays for damage to your own car — will increase your monthly payment.
Home liability insurance
A standard homeowner's or tenant's policy provides liability coverage of at least $100,000. This covers medical expenses for visitors in the event of an accident on the property, as well as legal fees and settlement costs if the visitor sues you.
It also covers the actions of the owner, family members who live with him or pets, anywhere in the world. If you wreak havoc on a hotel room, for example, causing thousands of dollars in damage, your insurer will step in and cover the bill up to your policy limit. (This does not mean that you have carte blanche, insurers can increase your monthly payment if there is such a claim). Most home insurers' liability coverage caps out at $500,000.
Determining how much coverage you need, says Winter, comes down to one question: "What have you got to lose?" It really is an important factor. Even if you don't think the odds of anything bad happening are high, he says, you have to consider what the financial impact would be if something did happen. For many people, the potential loss is great.
According to ValuePenguin, an insurance comparison marketplace, a typical homeowner can increase their liability coverage without much impact on their monthly payment. For example, increasing coverage from $300,000 to $500,000 only costs $10 more per month, according to a sample owner profile. In general, prices vary depending on the location of your home and other factors.
Umbrella liability insurance
A stand-alone policy called umbrella liability insurance offers a cost-effective way to get additional coverage, Friedlander says.
If you have at least $250,000 of liability coverage per accident on your auto insurance policy and $300,000 of liability coverage on your home insurance policy, you may qualify for an umbrella policy that kicks in when you hit those underlying limits. "It gives you a lot more financial protection coverage," says Friedlander.
For example, suppose you have a car accident, seriously injuring another driver and totaling his luxury car. They file a claim with your insurance company for medical expenses totaling $150,000 and property damage of $200,000. But you only have $100,000 in bodily injury coverage and $150,000 in property damage coverage. This leaves you responsible for the remaining $100,000. An umbrella policy would cover this.
Umbrella policies start at $1 million in coverage and cost between $150 and $300 per year, according to the Insurance Information Institute. "It's not a ton of expense, but it's peace of mind," says Winter.
Professional and business liability insurance
Commercial or professional liability insurance coverage needs vary depending on, among other things, the size, location and structure of your business. It is best to consult a licensed insurance agent or financial advisor to determine the right amount.
Special Considerations
Unlike most other insurance, liability coverage is not subject to a deductible. This means that you don't have to pay anything out of pocket before the insurance company intervenes. But once you hit the annual limit of your liability coverage, it's up to you to pay the difference (unless you also have an umbrella policy).
Liability insurance does not provide protection against criminal acts or intentional acts, only against accidents. Owners should also note that their liability coverage does not extend to small businesses they operate from home. Separate commercial or professional liability insurance is recommended in these cases, says Friedlander.
How to get coverage
Since liability insurance coverage is a standard feature of home, auto and renters insurance policies, you don't need to purchase them separately. Instead, pay attention to coverage amounts when looking for a new policy or updating your current policy.
"Don't just pick minimum hedges or even low hedges," says Winter, "get hedge large enough to protect your risk." When you get quotes from insurers, you will be able to see the monthly cost of various coverage amounts. The best thing to do is choose the highest level of coverage you can comfortably afford.
If you're looking for relief coverage through an umbrella policy, first check what your current insurance provider offers before shopping around. Having all your fonts in one place during a crisis can save you time and headaches.
Any advice, recommendations, or rankings expressed in this article are those of the WSJ's Buy Side Editorial Team, and have not been reviewed or endorsed by our business partners.